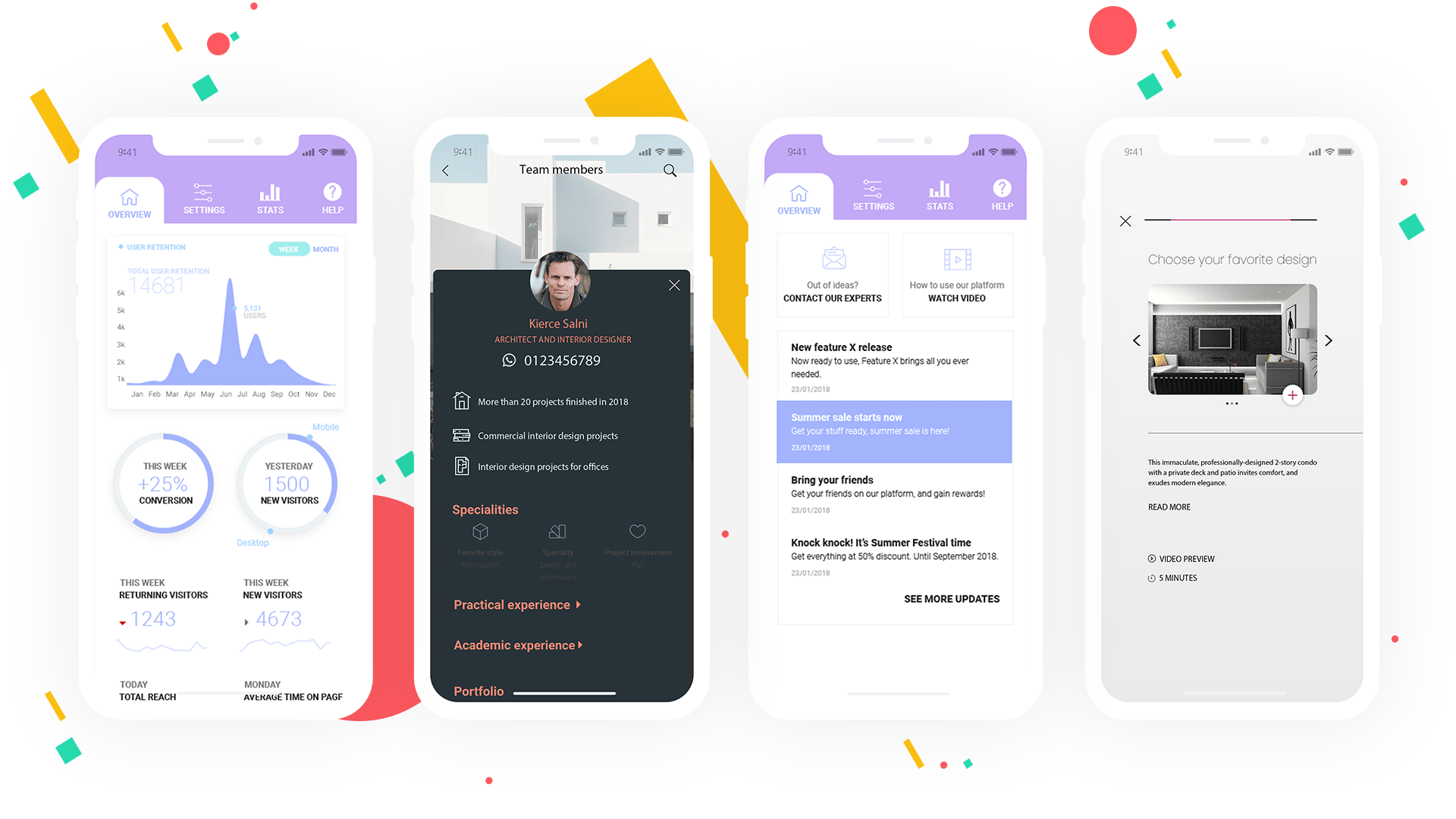 Arnia is Software Development Outsourcing Company from Romania that provides mobile app development services. Romania is well recognized as top talent IT outsourcing provider with Western culture and Agile approach.
At Arnia, we are involved in developing software applications for iOS and Android mobile platforms, by using well-known cutting-edge platforms, tools and frameworks. Our team of talented software engineers, our years of experience and extensive knowledge of software applications recommend us as one of the most trusted mobile app development outsourcing companies in Romania and Eastern Europe.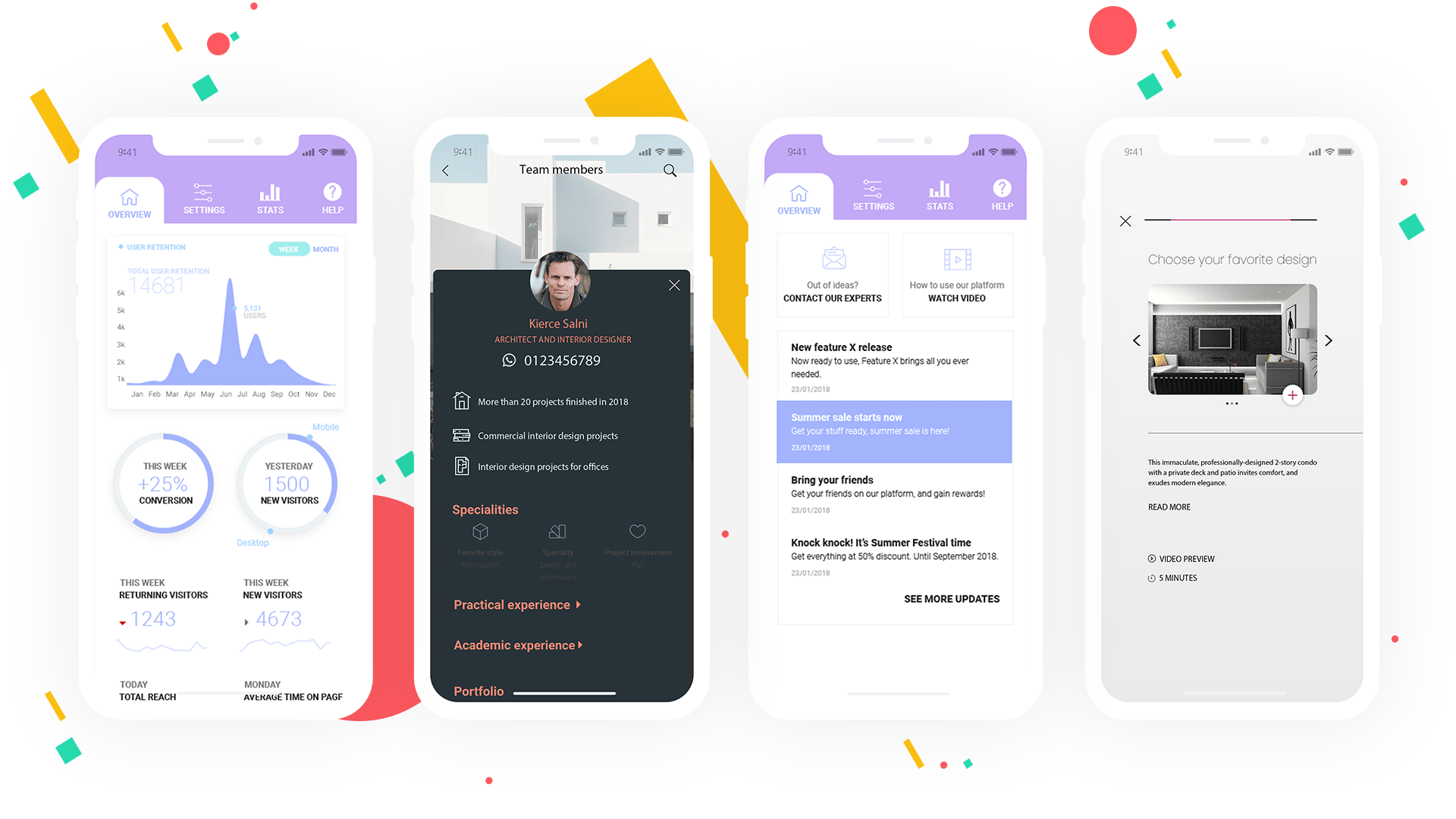 Our mission
We deliver exceptional user experiences and transforming business results. Our experienced team of iOS and Android developers will help you reach your marketing and revenue objectives by providing you with their knowledge and understanding from the initial mobile strategy to the post-launch app support and maintenance.
Our Mobile App Development services include:
UI/UX Design
Native or cross-platform app development
Testing of the mobile app, including the development of test automation suites
Compliance certification for app stores
Publishing to app stores
Maintenance in the app stores
Mobile apps are shaping the way we are living our lives, from banking on the go to ordering food, there is an app for everything. We love the convenience and the simplicity that mobile apps bring to our lives. As mobile apps are here to stay, having an app to support a company's products and services is essential for any business growth. The Technologies we use We combine the best in engineering, design and innovation to develop and deliver the best possible mobile app. We are using a combination of inspiration, experience, best practices and latest technologies to go beyond expectation.
We work with:
iOS (Swift, Objective-C)
Android (Kotlin/Java)
React Native
Unity 3D
AMP
PWA
NativeScript
Flutter
Ionic Framework
We have more than 10 years of extensive expertise in providing such services and proven ability to deliver high quality services, on-time, with maximized Return On Investment.
Our main areas of expertise covers: Web applications, Web design, Mobile applications, Database management systems, Big data solutions, Multi-tier architectures, Cloud-enabled solutions, E-Commerce solutions, Content Management Systems, Business Intelligence and R&D.
Why should you outsource your mobile app development projects to Romania?
Romania has been for some time now the preferred country for IT outsourcing. The large number of talented developers and great technical skills, combined with the competitive prices and excellent timely delivery make Romania one of the best places where you can find the suitable mobile app development company for your mobile app project.
As a Romanian Software Development Company, Arnia provides Mobile App Development Services that will help you maximize the benefits of your mobile app development outsourcing projects. We have more than 12 years of extensive expertise in providing such services and proven ability to deliver high quality services, on-time, with maximized Return On Investment. We have successfully completed mobile app development projects with customers from Denmark, Netherlands, United Kingdom, Belgium, France and multiple other European countries.
Arnia Software has consolidated its position as a preferred IT outsourcing company in Romania and Eastern Europe due to its excellent timely delivery and amazing development team.