Mobile apps, mobile games and mobile solutions have gained lately a lot of focus in the software industry due to the fast paced increasing market for mobile devices. It is becoming a standard today to have the software solutions supporting the mobile devices.
At Arnia, we are involved in developing software applications for various mobile platforms, by using well-known cutting edge platforms, tools and frameworks. Our team of talented software engineers, our years of experience and extensive knowledge of software applications recommend us as one of the most trusted mobile app development outsourcing company in Romania and Eastern Europe.

Our Mobile App Development services include: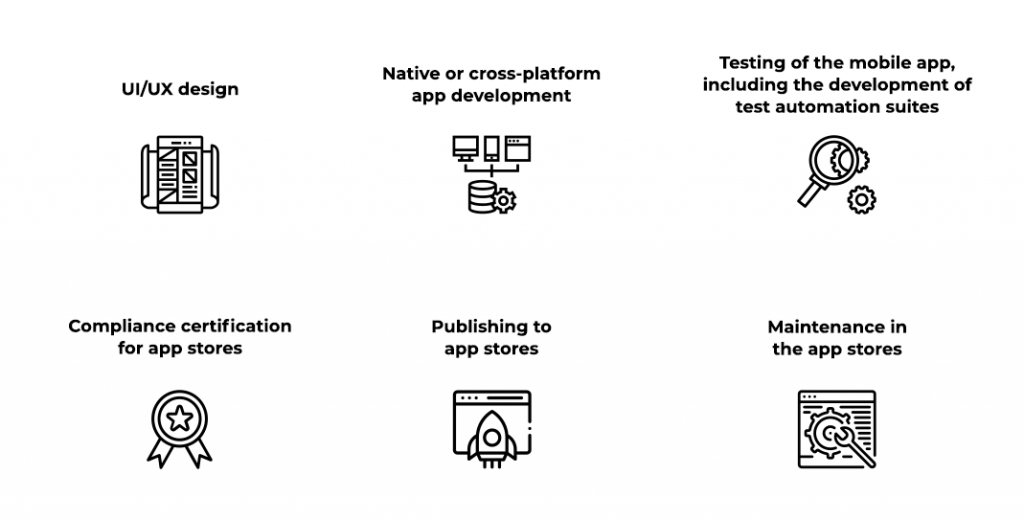 Mobile App Development Process
We believe that following a well-established process is a key component to the successful development of the mobile app. We pay full attention to the entire cycle of the development process, from the initial stages to the successful mobile app launch.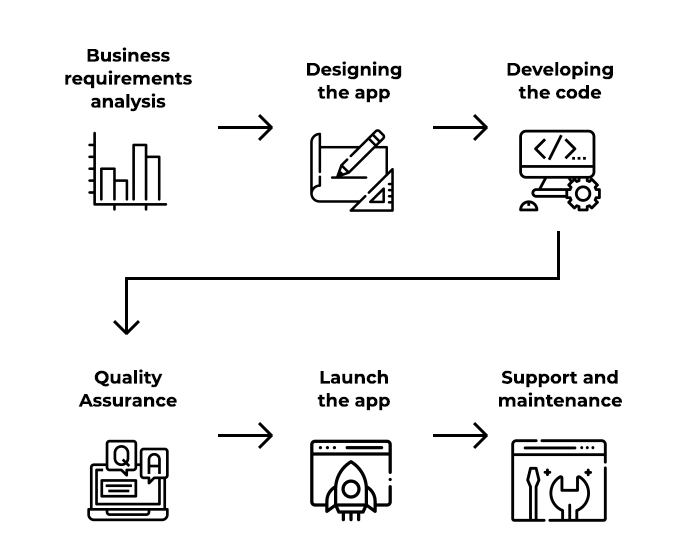 The Technologies that stand behind our development process are:
iOS (Swift, Objective-C)
Android (Kotlin/Java)
React Native
Unity 3D
AMP
PWA
NativeScript
Flutter
Ionic Framework
Excellent delivery
Top quality
Talented team
Flexibility
Technical mastery
Fair prices
On time completion
We are a software development outsourcing company from Romania with extensive experience in providing mobile app development outsourcing services and so far we have successfully completed mobile app development projects with customers from Denmark, Netherlands, Belgium, France, United Kingdom and other European countries. Our software development expertise and delivery excellence is one of our strongest differentiator on the market, making Arnia Software a top quality choice for mobile app development outsourcing in Romania and in Eastern Europe.