PHP is a popular general-purpose scripting language that is freely available and is especially suited to web development.
PHP is fast, flexible and pragmatic, it is free and offered under an open source license. PHP is used from simple web pages to some of the most popular websites in the world and it can be deployed on almost every operating system and platform.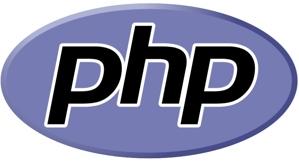 Why should you choose PHP for your development?
Secure, scalable and robust solutions
Supports many frameworks
Broad platform support
Large community for tech support
Very good online documentation
Easy to learn and setup
Fast application development
It's open source, so it saves on cost
At Arnia we offer customized and flexible PHP solutions and our highly talented developers are experienced in developing highly-secured and high performing web applications.
Our PHP solutions include:
Custom PHP application development
PHP product development
Web development in Core PHP
Ecommerce solutions
CMS development
PHP-MySQL development
Existing application porting and migration
PHP and Python integration
Python and ASP. NET integration
PHP QA and testing
We are always ready to dive into new projects and put our PHP skills at work. We combine creativity with technical skills to deliver custom PHP applications that are secure and scalable and that go beyond our client's expectations.