We understand our social responsibility and we play an active part in supporting the community, by providing services that target social segments in need of education help, technology resources and other services we can provide.
Here are three of the non-profit projects we are strongly engaged in and very proud about.
Experior
Experior.ro is one of the first online mathematical platform launched in Romania (in 2007), dedicated to support students in high schools to learn and improve their mathematical skills.
The access is completely free, both for students and for teachers. The main attraction of this platform is the "online test generator", which can provide customized tests for teachers and students. There is also an online library with all the mathematical lessons for the 8th degree and for the high school classes. Also, due to collaboration with mathematical institute of the Romanian Academy, the platform offers a space where teachers can publish articles and propose mathematical problems.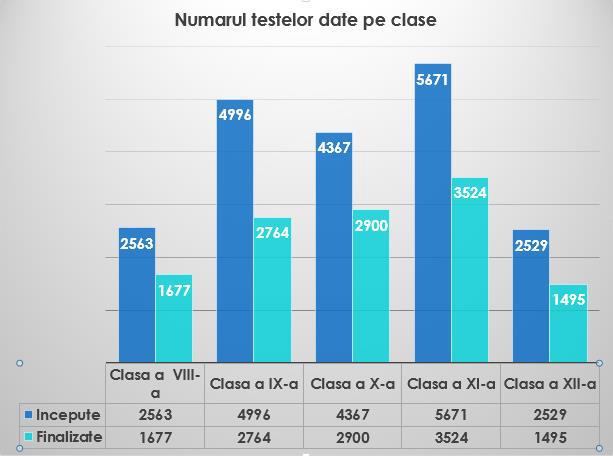 The first online fundraising platform for health projects
BursadeFericire.ro (Happiness Stock Exchange) is an important online platform supporting transparent donations that are translated into saved lives. The donors know at any moment what is happening with their money and they are granted a number of "happiness shares" that corresponds to the donated amount.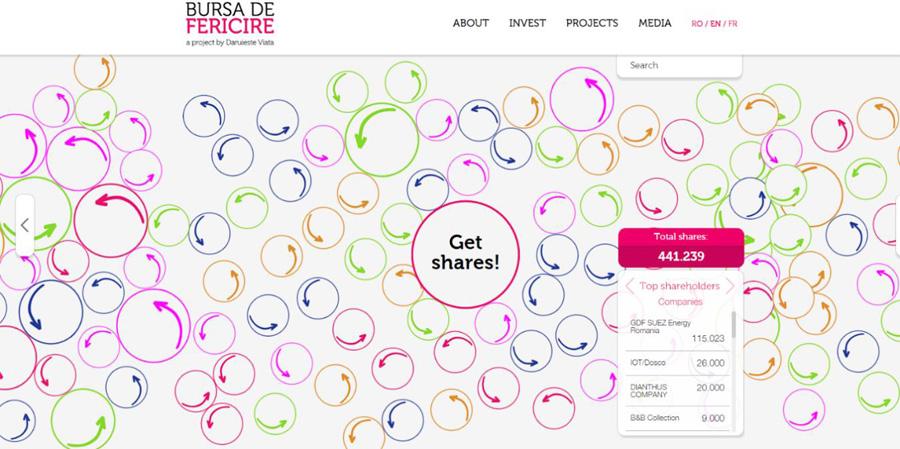 The platform has been launched on November 28, 2013, at the National Bank of Romania, in the presence of the Deputy Governor and other personalities. In 2013, through this platform, over 1 million EUR were raised, which are invested in the equipping and modernization of oncological centers of Romania.
Arnia has joined the project as a trustful pro bono partner for the organization, providing software services and ongoing maintenance of the platform.
Daruieste Viata
Daruieste Viata (Give Life) started 5 years ago as a non-profit organization and social involvement project aiming to help the Romanian medical system.
Some of the most important accomplishments this organization achieved are:
Over EUR 2,600,000 used for the endowment of Romanian state hospitals
Build an active community of over 1,000 companies and over 50 volunteers
Organized 10 big campaigns dedicated to help create optimal conditions for treatment of cancer patients in the hospitals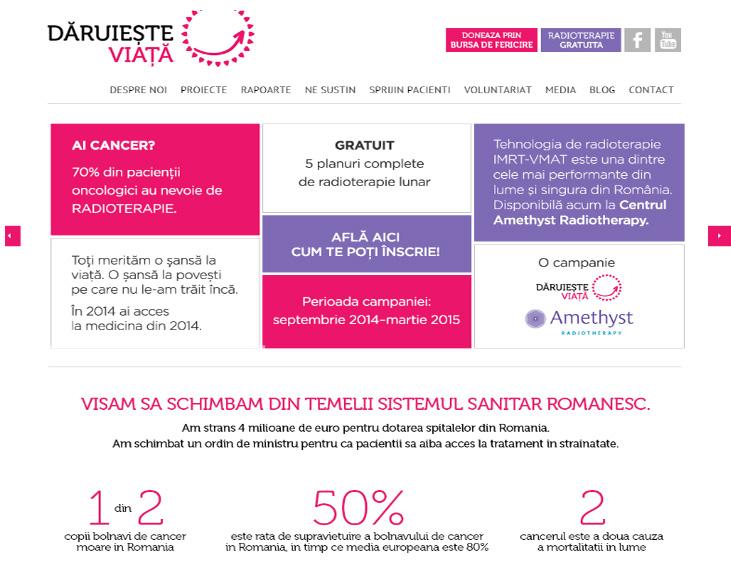 Arnia supports the organization in all IT areas: software development, website maintenance, platform & IT support.