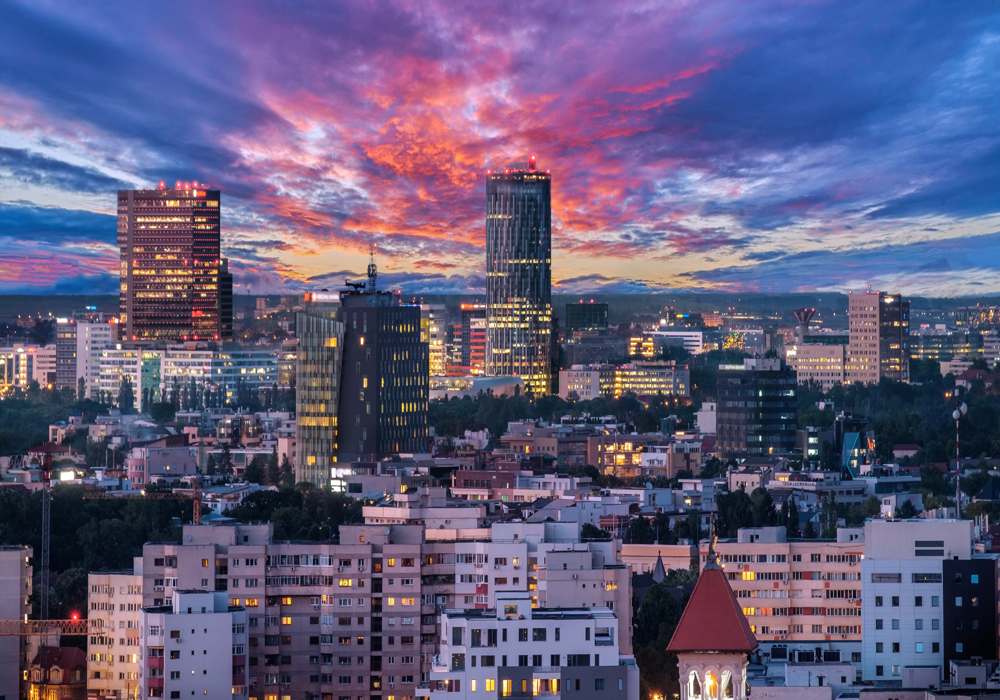 27 Sep 2022
Romania has become one of the key players in the outsourcing scene, ranking among the top countries in the A.T. Kearney Global Services Location Index (GSLI), that considers aspects regarding countries' business environment, economical attractiveness, and quality of the workforce's skills. When it comes to the latter, Romania positions itself on the 20th place, amongst countries that have the best developers, with a score index of 81.9, according to assessments made by HackerRank. And not to mention that, in terms of the number of software developers, Romania makes the top 3 countries in Europe, holding 20% of the total IT&C employees from Central and Eastern Europe; but enough about numbers, let's explore the country, and see what it can offer companies that are interested in choosing it as an outsourcing destination.
If you're not yet familiar with Romania's location, economic situation, or educational system, we've got you covered; we will be going through it all, in such a manner that, by the end of our journey, you will have the complete picture of what outsourcing to Romania is all about. So, let's break the ice and begin by touching upon Romania's geographical location; situated in the south-eastern part of Central Europe, the territory is bordered by countries such as Ukraine or Hungary, and is the twentieth largest country in Europe. Thus, Romania is only a few-hours-flight away from major cities like London, Paris, Prague or Amsterdam, to which several airlines offer direct flights. On top of this, since the country is part of the European Union, if you are travelling from another EU country, you won't be needing a visa, so visiting your outsourced team will be a breeze.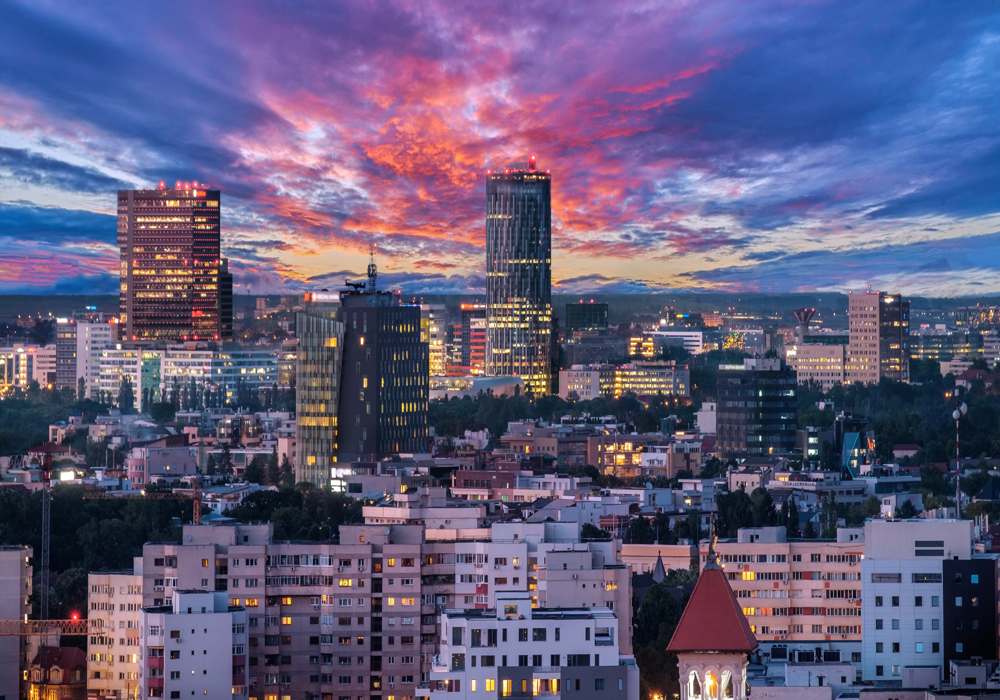 Moving on to Romania's educational system, we must draw attention to the fact that out of the 41 Technical Universities that it encompasses, 7 of them are listed among the best computer-science institutions in the world. This means that Romanian students benefit from access to a high-quality learning environment, which assists them in learning and developing new skills. The Polytechnic University of Bucharest, Babes-Bolyai University in Cluj-Napoca, and the Polytechnic University of Timisoara, are some of the most important educational institutions, that deliver well-prepared IT specialists each year.
As regards the Romanian economy, the country has had one of the fastest growth rates in the European Union. GDP growth has reached 7.4% in 2021 and is predicted to amount to 4.5% in 2022, indicating the country's superior economic power. And the export of software and IT services contribute significantly to the previously mentioned numbers. Reaching over 6.2 billion euros in 2019, as reported by specialists, the software industry is one of the most important industries when it comes to the country's economy. So, given that the IT & C services sector in Romania is thriving, foreign companies continue to invest heavily in the field and positively impact the economy and the IT market respectively.
So, why outsource to Romania?
We have already touched upon Romania's geographical location, but haven't mentioned that the country is situated in the GMT+2 time zone, which makes it an ideal outsourcing destination for European countries. What is more, when it comes to USA time zones, a work schedules' overlap of a few hours that Romania provides, is more than enough for a successful outsourcing partnership.
As for the Romanian culture, companies that are interested in outsourcing to the country will be glad to hear that the values and way of life are much like those in Western Europe. So collaboration with outsourcing teams that carry out their activities in Romania, should go smoothly. In addition, most Romanian software developers have already interacted with companies from all around the world, therefore, have the ability to adapt to clients' needs.
And speaking about Romanian IT specialists, they do not only excel in technical skills, thanks to the top-quality education provided by excellent technical universities, but they also possess great soft skills. Among the latter, adaptability, flexibility, and teamwork skills are some of the most appreciated abilities, that contracting businesses long for. And there's more – the country's IT specialists are famed for having multilingual talents; from English to German, French, and Spanish, Romanian software developers are capable of learning and speaking foreign languages with ease.
In terms of their technical skills, that we have already briefly touched upon, it's important that we also point out the fact that the country's IT professionals are proficient in a wide range of computer languages and are familiar with all available technologies, including emerging ones. Romania offers complete solutions to even the most complex issues and projects; thus, companies will most likely find exactly what they're looking for, having no trouble filling their skill gaps, regardless of the skillsets that they're seeking.
Lastly, a matter that we simply cannot overlook, when discussing the advantages that Romania has to offer those who choose the country as their outsourcing destination, is that regarding pricing. Companies no longer search for the lowest rates, but for an excellent price-quality ratio, as the latter has become a priority in all businesses' agenda. And Romania has the upper hand yet again; with average hourly rates ranging from 25 to 70 dollars – depending on seniority, and superior quality outsourcing services, the country provides an unbeatable price-quality ratio, adding value to companies that decide to outsource to the country.
Romania's IT hubs
Romania prides itself on a few tech hubs that have rightfully gained their popularity over the last few years, so let's have a quick look at a couple of these fast-developing IT hubs.

Bucharest
Rated as the 16th largest IT hub in Europe, Bucharest is the main hub of Romania and the home to some of the country's most talented software developers, who specialize in a wide-range of programming languages and technologies. And the diversity and experience of IT specialists aren't the only features that attract foreign companies, the affordable costs surrounding rent and utilities do too.
Cluj-Napoca
Cluj-Napoca, or the "Silicon Valley of Eastern Europe", as some specialists are calling it, is known for its thriving IT industry scene. This technology hub flaunts its little over 15.000 IT specialists, and around 1.300 businesses operating in the information technology sphere, that are no strangers to successful outsourcing partnerships and top-notch IT outsourcing services.
Getting started with outsourcing to Romania
Once you have made the decision to outsource to Romania, and therefore, enjoy all of the benefits that such a partnership can bring to your business, it's time to find the right outsourcing services supplier. Similar to the first steps when contracting any type of company, some serious research is required before making a decision, so make sure that you get a clear idea about your potential partner's values, working style, and mindset. In this sense, speaking with previous clients can also assist you in gathering as much information as possible regarding your potential outsourcing services provider.
Next, be careful to explain and describe your goals in detail.
Once you have chosen a specialized company as your Romanian outsourcing partner, it's crucial that you are clear about your needs and wants; discuss everything from the project's scope, to deadlines, expectations, pricing model, and tools and technologies that you will be using. There is no such thing as too much information.
Communicate with your Romanian outsourced team frequently.
We have previously talked about Romanian IT specialists' superior communication skills, but this doesn't mean that you don't have to put in any effort. Communication is the key to successful outsourcing partnerships, so make sure you establish the right communication channels and stay in touch with your remote team by scheduling regular meetings.
Keep your eye on the project's progress, without micromanaging.
Romanian IT specialists are highly adaptable and flexible, but nobody likes to be so closely supervised, that they feel like they are not given enough credit and trust. Therefore, try to avoid micromanaging, and instead strive to come up with other ways to maintain control over your project. Whether it's project milestones, or tools that assist you in staying up to date with a task's status or your outsourced team's members' workloads, such tricks can really come in handy.
Conclusion
The country's ideal location, steady economic growth, high-quality workforce, and excellent price-quality ration, are just some of the characteristics that make Romania the full-package when it comes to outsourcing. As one of the hotspots for both nearshore and offshore IT outsourcing, Romania rightfully earns its place among the strongest competitors in the outsourcing arena, by offering unbeatable benefits, that bring companies closer to their objectives.