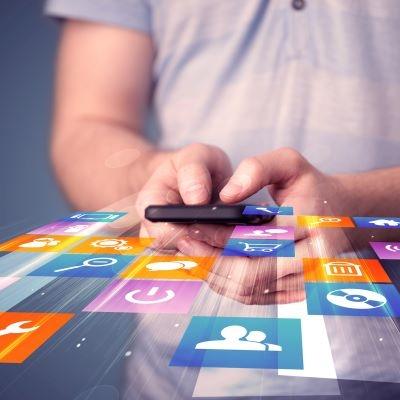 24 Dec 2018
The mobile app development landscape is growing at a fast pace. It's developing and expanding like no other area out there. Since the launch of the AppStore in 2010, millions of apps have been developed and published. New trends come and go every year and if we don't stay on top of our game and keep up with the new emerging trends, we'll fail undoubtedly. As the new year is rapidly approaching, let's see now what the new trends and predictions in mobile app development for 2019 are.
Wearables and Internet of Things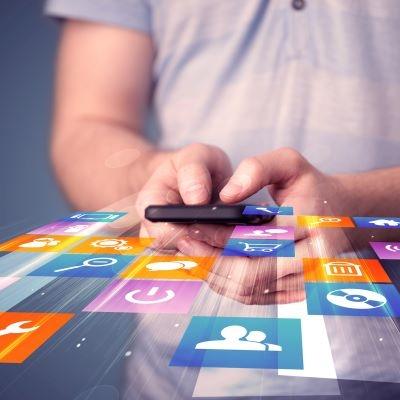 The area of Internet of Things is quickly expanding, be it wearables, vehicles, gadgets and software. Every new day brings something new to marvel at. In 2019 this trend is expected to continue and IoT is growing to new advancements. Â The IoT mobile applications dedicated to solving issues with traffic snarls and parking, whereas the industry of wearables is going to expand beyond the fitness industry as Zomato and Uber have already invested in wearable app development. Also, wearables are expected to develop from watches to fitness bands and movement trackers.
Chatbots
We are already familiar with chatbots as they have designed a more efficient self-service framework which grants its users with personalized responses to their queries in real-time. Even though, chatbots have been used initially in messaging apps, the advancements in AI make it easier for companies to integrate chatbots in their native mobile apps. Their purpose is to improve the functionality of mobile apps, to create user engagement and drive to a higher adoption of the app. Chatbots will soon act as virtual assistants within mobile apps.
Mobile wallet and payment gateways
The way people shop has massively changed. Digital and virtual payment systems are leading now to the adoption of m-commerce. Mobile payments are likely to soon become the most used form of online shopping due to its more integrated and secure experience. Mobile commerce has successfully become the preferred shopping mode. For businesses to be able to deliver a flawless app experience, integrating payment gateways as well as mobile wallets that provide secure encryption will become staple in 2019.
Machine Learning and Artificial Intelligence
Machine Learning and Artificial Intelligence are already present in the mobile app development practices. AI takes form of chatbots and the rising demand for machine learning and artificial intelligence in the form of virtual assistants and chatbots is one of the big trends that will happen in 2019.
Instant Apps
Simply put, instant apps represent native mobile apps that you don't require to download and install on your device. They are smaller in size than normal apps and they offer the basic functionalities of a website. The user experience they deliver is great and they are not using your phone's memory. Another great feature of instant apps is that they are easy to use and share with friends and family. In 2019 instant apps will emerge.
Augmented and Virtual Reality
Augmented and Virtual Reality are futuristic technologies that deliver a more realistic experience to the users created with help of computer technology. The use of AR and VR is quite common in the gaming space, and marketers have been using this technology to promote their campaigns and target their customers in a more entertaining and effective manner through mobile apps. In 2019, developers are expected to create breathtaking mobile app experiences in AR and VR.
Conclusion
In today's competitive market, if you want to have a strong presence in your industry and stay on top of your competition. The above trends and predictions stand proof for how much traction is being generated in the area of mobile app development. Predictions show that in 2019, the promising technologies we have been watching for several years will get better and stronger.
Choose Arnia for your mobile app development
With hundreds of successfully completed projects for clients ranging from Fortune 500 to Forbes 50, spanning on 3 continents and more than 10 countries we can offer excellent mobile app development opportunities for your business. Our mobile app development expertise and delivery excellence is one of our strongest differentiators on the market, making Arnia Software a top-quality choice for mobile app development outsourcing in Romania and Eastern Europe.