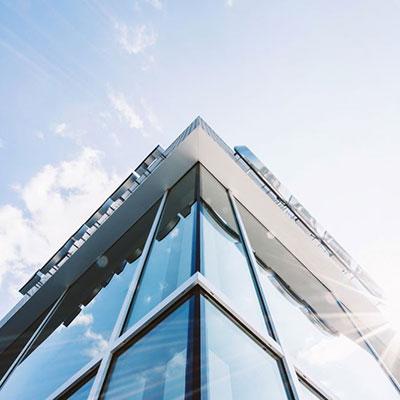 18 Dec 2018
When it comes to software development, supplementing the development needs with external help has been for many years now a common practice, be it by outsourcing or by bringing in additional help. As internal resources are limited, deadlines are short and new skills are required on a short notice, approaching both a staff augmentation and an outsourcing practice is a good business strategy that leverages benefits ranging from cost savings, expert solutions and personnel availability. In any IT project, the success of the business depends on the ability to deliver projects in time and in a specified budget.
Companies can choose a staff augmentation approach where external workers join the existing team, or a managed services approach that matches traditional project-centric outsourcing.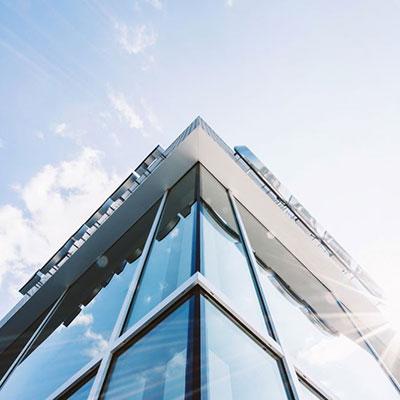 The Staff Augmentation Approach:
When choosing to augment their staff with external help, companies bring additional qualified workers in-house to work with their current full-time employees. A staffing company not only provides qualified additional workforce, but they also provide additional services as training and consultancy to help the business entirely meet its needs.
IT staffing companies are very popular. Apart from saving time, money and energy, working with an It staffing company has many other advantages.
Cost Reduction. With no recruitment (that can take months in order to find a valid candidate), no training (since our specialists are already experts), it is just a matter of acquainting with your company's specifics, policies and practices. In the hiring process you have costs related to job advertisement, time spent by your internal recruiter(s) reviewing resumes, conducting interviews, background checks and so on.
Flexibility. Not every business needs a full-time or a direct hire employee. Some only need part-time, temporary or project-based hires. An It staffing company helps businesses paying for employee services that exceed their actual needs. As opposed to costs associated with hiring in addition to paying for employee benefits, vacation time, and sick leaves, staffing will provide your company with the flexibility of paying only for hours worked.
Overtime Reduction. Hiring qualified employees through an It staffing company can help limit costs for mandatory overtime payments made to existing employees by reducing the number of hours your employees have to work to meet business and production goals. Businesses that are overstaffed lose money by employing too many individuals, and companies that hire too few employees risk overworking their current ones.
Although staff augmentation has many known and proved benefits, staff augmentation isn't always the best approach. It depends entirely on the business model and current needs. Staff augmentation is better suited for short and medium-term projects with a defined need and end-point. For longer and more complex projects, a managed services setup is more appropriate.
The Managed Services Approach
Managed services, also known as project outsourcing is an approach where a company outsources the management, operations and process delivery to an external service provider to minimize the total cost of the business. The managed services approach is an attractive long-term strategy.
Companies usually outsource to cut costs, but outsourcing is not only about cutting costs, but also about reaping other benefits.
Cost savings. Cost savings are considerable in software development outsourcing. Outsourcing eliminates costs related to hiring, training, insurance and taxes, as well as expensive hardware and software installations and licenses. Moreover, you can predict your costs based on the duration of the project, the hourly rates and the number of specialists working on it. Also, depending on your needs you can have the team available either full time or part time on your project.
Experts and latest technologies access. You have the possibility to access the latest technologies and benefit from the support of experts, while you run your business. A specialized software development company comes with years of experience from the beginning, a dynamic tech team and cutting-edge technologies that will help you implement and deploy right away, saving your company time and resources.
Focus on core competencies. The software development team will take care of providing you with the best technical solutions, while you will continue to focus on your core business activities. You don't need to struggle with technology issues, day to day requirements and personnel, instead you can manage and expand your business while your development partner is in charge with delivering the best technical solutions.
With a managed service approach, the risks related to project goals and delivery are in the outsourcer's responsibility. It's in their own interest to provide high-quality projects and to respect the deadline.
Conclusion
When thinking about the best approach, you need to consider that it depends entirely on the business needs. Companies that seek a long-term partnership based on knowledge-sharing should go for managed services, whereas companies that require a short-term solution must choose staff augmentation.
IT Staff Augmentation and Managed Services with Arnia
With hundreds of successfully completed projects for clients ranging from Fortune 500 to Forbes 50, spanning on 3 continents and more than 10 countries we can offer excellent software development opportunities for your business both in an IT Staff Augmentation Model and in a Managed Services Approach. Our main area of expertise covers web and mobile applications, web design, big data solutions, database management systems, e-commerce solutions, cloud-enabled solutions, content management solutions, business intelligence and R&D.