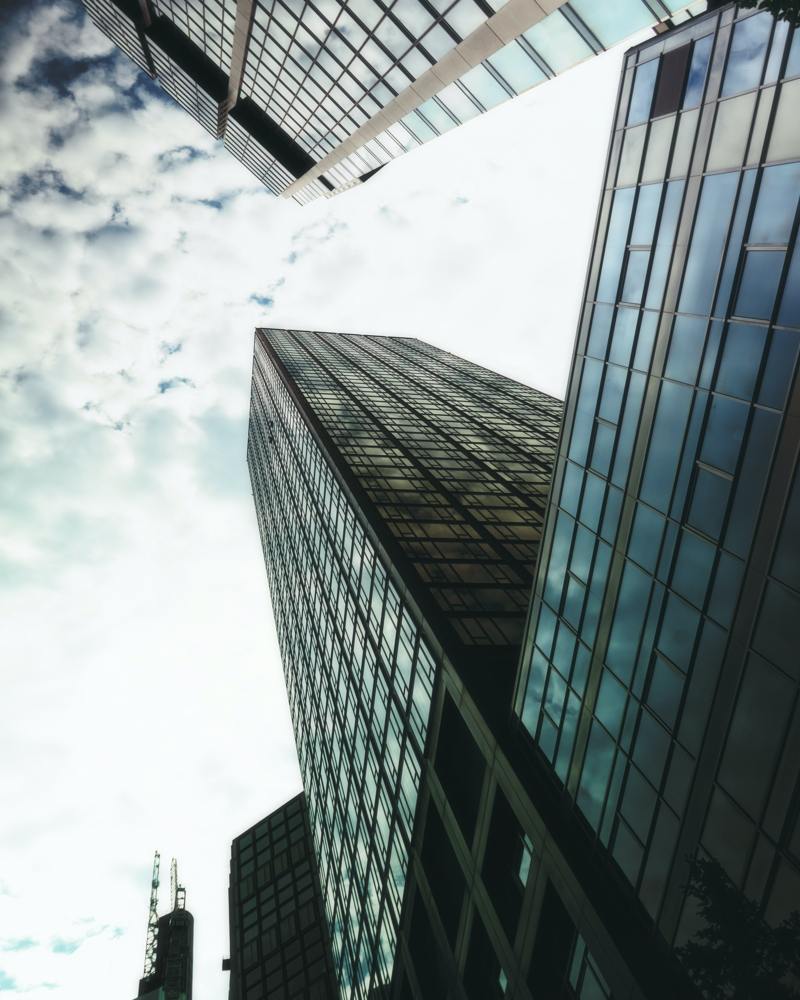 26 Sep 2023
This is the complete guide to nearshore software development outsourcing that you have been waiting for. From the definition of nearshore software development, its advantages, and a comparison between nearshore solutions and other types of outsourcing models, to tips on how to choose the right vendor and the ways in which nearshore software development is expected to evolve in the future, we have covered all of these important topics in the following.
Our mission to capture a complete image of the nearshore software development outsourcing concept, thus begins with a brief history of this strategy, that shows how this now popular solution took shape.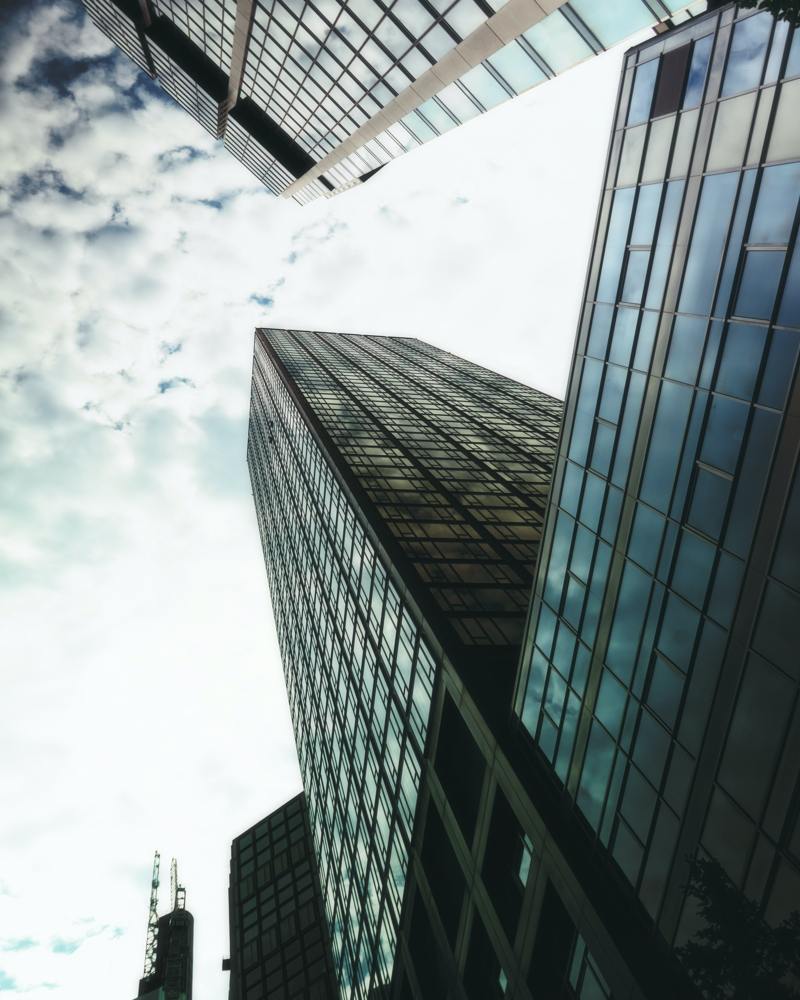 How did nearshore software development outsourcing come into being?
The practice of delegating software development projects to a specialized outsourcing company headquartered abroad, emerged in the 1980s, as a solution that would assist companies in reducing expenses. Over the years, outsourcing has become more than just a cost-efficient strategy, morphing into an opportunity for businesses to access wider talent pools, superior expertise, and advanced technologies and tools. And when contracting with an outsourcing partner that operates in a nearby country, hiring companies have identified all the more advantages, hence the emergence of nearshore. It wasn't however, until 1997, that the term "nearshore" had come into existence, when Softtek coined the concept, that today represents one of the most popular approaches.
What is nearshore software development outsourcing?
Nearshore software development outsourcing is a type of outsourcing model, where businesses delegate their projects and tasks surrounding software development, to software companies or development teams located in neighboring countries. The term "nearshore" indicates the type of classification of IT outsourcing models that nearshoring falls into, namely that based on location, a category within which we must also mention the onshore and offshore models. Of the three outsourcing solutions however, nearshore manages to stand out, as this strategy provides the best of both the onshore and the offshore models, combining the benefits of the two.
A primary characteristic that sets nearshore software development apart is its close proximity to the client's base. This proximity can be evaluated not just in geographical terms but also in cultural alignment, linguistic affinities, and shared time zones. For instance, a U.S.-based company might opt to collaborate with a nearshore development team in Mexico or Canada, while a European enterprise could find synergy with a team in Eastern Europe.
So, let's take a deeper look into the perks that nearshore offers, and explore the reasons behind nearshore software development's growing popularity.
Advantages of nearshore software development outsourcing
Some of the main benefits of nearshoring are those which revolve around time-zone. In this sense, seeing as how their nearshore partner resides in a nearby country and therefore, in the same time zone, or a similar one, hiring businesses get to enjoy numerous advantages. From the faster response time, to the real-time collaboration, and smooth communication, the perks of the time-zone compatibility that nearshore software development comes bundled with, persuade businesses to opt for this effective outsourcing model.
And speaking of effectiveness, we must also touch upon another important benefit of nearshore software development, more precisely, upon the increased efficiency that this solution brings to those who choose to implement it. For by partnering up with a nearshore company, hiring businesses are able to tap into superior expertise and cutting-edge resources, that help companies streamline processes and enhance efficiency and productivity.
Then there are the similarities in terms of culture and language, which represent some of the most appealing advantages that nearshore software development is known to offer. The cultural compatibility that this widespread strategy provides, allows for a better understanding and a seamless collaboration, since hiring companies and vendors share the same beliefs, values, and business practices. When it comes to communication, this too is effortless, as there are no language barriers between nearshore software development services providers and their clients, who do not need to be concerned about issues surrounding misunderstandings or misinterpretations of messages.
Another notable advantage of nearshore software development, is that which refers to cost-effectiveness. With nearshoring, companies are able to reduce the expenses that would typically revolve around hiring processes and access skilled developers while enjoying affordable rates. Moreover, costs occasioned by travelling to their remote teams are also lowered, as businesses' nearshore partners are usually only a couple hours' flight away.
Nearshore software development outsourcing vs other types of outsourcing models
We have already mentioned that onshore, nearshore, and offshore represent the three location-based software development outsourcing models that companies can choose from. The onshore model is that which involves outsourcing software development projects to companies located in the same country as the hiring business, nearshoring refers to the practice of delegating previously indicated projects to vendors in nearby countries, and offshoring entails engaging an external software development services provider from a distant country or another continent. Having received these brief definitions, one can easily begin to identify a few of the differences between the nearshore model and the onshore and offshore model, respectively, but let's dive even deeper into these comparisons.
Nearshore vs. onshore
Apart from the dissimilarities in terms of the vendor's location, namely that in a nearby country versus that in the same country as the hiring business, we must also speak about the differences surrounding costs, between the nearshore software development outsourcing model and the onshore model. In this regard, delegating software development projects to an outsourcing partner operating in a neighboring country, has proven to be more cost-effective than hiring a local vendor, as onshore talent implies significantly higher expenses. Furthermore, nearshore software development outsourcing also offers a larger talent pool than the onshore model, and a greater variety in terms of IT skills. Onshore however, can be more convenient when considering the ease with which hiring companies can communicate with their service provider, as the latter offers a faster response time and speedy communication.
Nearshore vs. offshore
The considerable geographical distance between hiring businesses and their offshore partners, along with the language barriers, cultural differences and time-zone discrepancies, that the offshore model brings along, can give rise to numerous challenges. From misinterpretations of messages, to missed deadlines, less control, delays, or even a decrease in productivity, such issues are often present throughout an offshore partnership. With nearshore software development outsourcing however, companies are able to avoid these troubles, as their vendor usually shares the same values, business culture and ways of working. What's more, since nearshore software development outsourcing service providers reside in the same or in a similar time-zone as their clients, the latter will be enjoying the perks of an efficient communication and a smooth collaboration. In terms of that travel expenses, these are significantly lower when opting for a nearshore strategy, as vendors are typically only a short flight away.
How to choose the right nearshore software development outsourcing company
In order to enjoy a fruitful collaboration with their nearshore software development outsourcing partner, companies must choose their vendor meticulously and closely examine several aspects when making their decision. One of these crucial elements that must be given appropriate though to, is the experience that the potential service provider has accumulated, and, more specifically their track record with projects similar to those that hiring businesses are looking to delegate. Reaching out to previous clients and requesting work samples and information on nearshore software development companies' expertise and experience, are also a few steps that businesses wishing to find their match should consider taking.
Moving forward, companies need to inquire about their potential nearshore software development outsourcing partner's available resources, processes and tools and technologies that they use, as collaborating with a vendor that is up to date with the latest technology, is a prerequisite for a successful nearshore collaboration. And it shouldn't stop there, for businesses must strive to gain insights into nearshore software development companies' project management tools, communication systems that they use, and procedures to handle and prevent breakdowns as well.
Once companies conduct a thorough research on their potential service provider, it is time they discuss pricing models and terms with the latter. In this sense, while taking their needs into account, such as the size of their project, businesses should be able to determine the type of pricing model that would best suit their requirements. Whether it's fixed pricing or time and material pricing, companies must seek transparency, and make sure their vendor is able to provide them with a clear image of the hourly rates or man-day rates they offer.
Finally, businesses should look into the post-development support and warranty periods that their nearshore software development outsourcing partner is able to secure. For only by doing so, can hiring companies make sure that they receive the ongoing support and maintenance they need from their nearshore software development team, in order for their product to constantly be up-to-date and function as intended.
The future of nearshore software development outsourcing
In 2023, the international IT outsourcing market has reached 469 billion dollars, and specialists predict that it will continue to grow at a 2.6% CAGR (Compound annual growth rate) from 2023 to 2030, exceeding 758 billion dollars. Of the software development outsourcing models that companies have been turning to the most, nearshoring has distinguished itself as one of the most appealing, as the advantages that nearshore software development outsourcing brings to the table are unique. This outsourcing model manages to provide the much sought-after access to superior tech talent and innovative technologies and tools, as well as the perks of time zone alignment and cultural compatibility, and of course, affordable rates.
It therefore comes as no surprise that more and more businesses decide to delegate their software development projects to companies that are headquartered in nearby countries, preferring these solutions to others, such as offshore, that has been overshadowed by nearshore software development outsourcing in the last few years. This growing popularity that nearshore software development has been displaying, is also fueled by the rising demand for tech talent and expertise in advanced technologies, that businesses are in dire need of, given the competitive digital landscape they often struggle to navigate.
With companies thus aiming to gain a competitive edge and satisfy their clients' ever-evolving needs and expectations, the future of nearshore software development outsourcing looks bright, as this model helps businesses of all levels of experience achieve their goals and reach new digital heights.
Why nearshore software development outsourcing with Arnia Software
Having an extensive experience in providing nearshore software development outsourcing services, we have consolidated our position as a preferred nearshore software development outsourcing company in Romania and Eastern Europe. Our large portfolio of successfully delivered nearshore software development projects stands witness to our ability to assist businesses that carry out their activity in various industries, in effortlessly reaching their objectives.
Functioning as a reliable nearshore software development outsourcing partner, we oversee dedicated teams for software development with a focus on proximity, evident in our extensive portfolio of successfully completed projects.
Our development team in Romania comprises top-tier software professionals, including .Net developers, Java developers, web designers, app developers, Windows developers, front-end, and back-end developers. Internal project handling might necessitate weeks or months for hiring, training, and providing support to assemble the right team.
A reputable nearshore software development outsourcing service provider like Arnia Software possesses the essential resources to initiate new projects promptly. With over 17 years of nearshore software development outsourcing experience and a pool of 500+ talented developers, we offer a comprehensive team of technology experts prepared to construct and uphold your custom software applications and products.
Our seasoned developer teams employ a diverse array of platforms, tools, programming languages, and frameworks. By directly hiring a temporary employee who has already undergone recruitment, selection, training, and development processes, you bypass the costs associated with these procedures.
Opting for nearshore software development services in Romania brings significant cost savings, impacting revenue recognition and delivering decisive savings. Choosing the right nearshore software development outsourcing partner, such as us, mitigates risks and reduces costs effectively.
We are agile and ready to adapt based on project specifications, ensuring our partners' nearshore needs are consistently met with quality and optimal resources. Proficient in both the art of matching people and the science of technology, our expertise encompasses web applications, web design, mobile applications, database management systems, big data solutions, multi-tier architectures, cloud-enabled solutions, e-commerce solutions, content management systems, business intelligence, and research and development.
As a Romanian nearshore software development outsourcing company, we position ourselves as an extension of your internal team, transforming our nearshore success into yours.
Conclusion
The rapidly evolving global business environment has compelled companies to seek external assistance, so that they can keep up with their competition and maintain their clients' loyalty. Of the solutions that companies can choose from, nearshore software development outsourcing has proven to be one of the most efficient, combining the benefits of cost efficiency with those surrounding cultural alignment, and time zone and language similarities. As more and more businesses turn to nearshore software development outsourcing for its amazing advantages, this strategy gains increasing popularity, and is expected to continue to be a preferred solution.