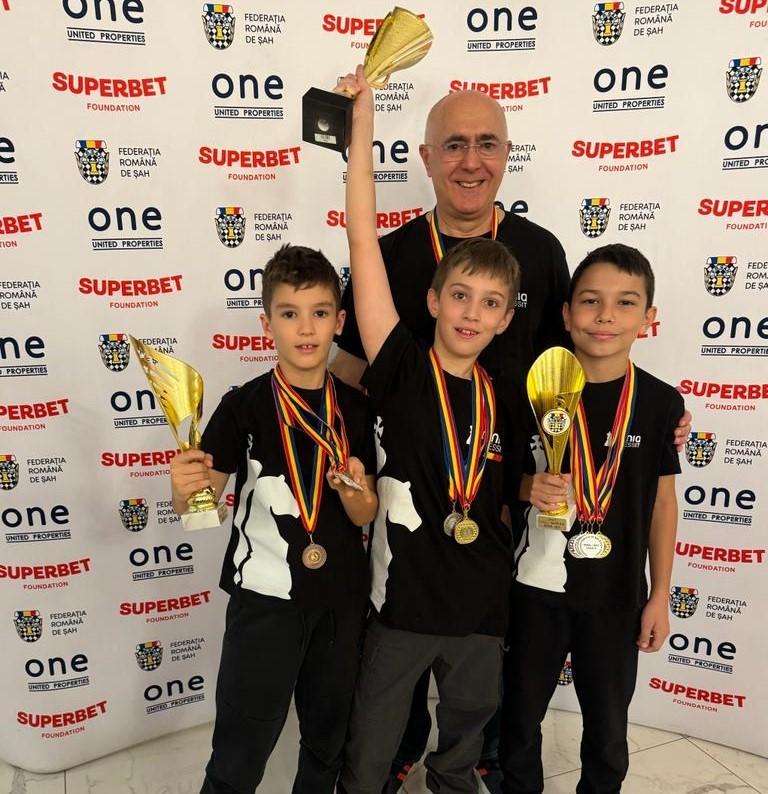 7 Nov 2023
Last week, the Arnia ChessIT Club made a resounding statement at the National Chess Competition held in Sebes, showcasing the remarkable skill and potential of its young chess enthusiasts. The club's children's teams, competing in the Under-8 (U8) and Under-10 (U10) categories, demonstrated exceptional skills across various formats of the game, claiming an impressive tally of medals.
In a stunning display of strategic brilliance, the U8 team achieved a remarkable sweep, winning gold medals in all three formats of the game: classic chess, rapid chess, and blitz. This rare feat highlights not only their mastery of the game but also their adaptability to different styles of play, a crucial skill in the competitive world of chess.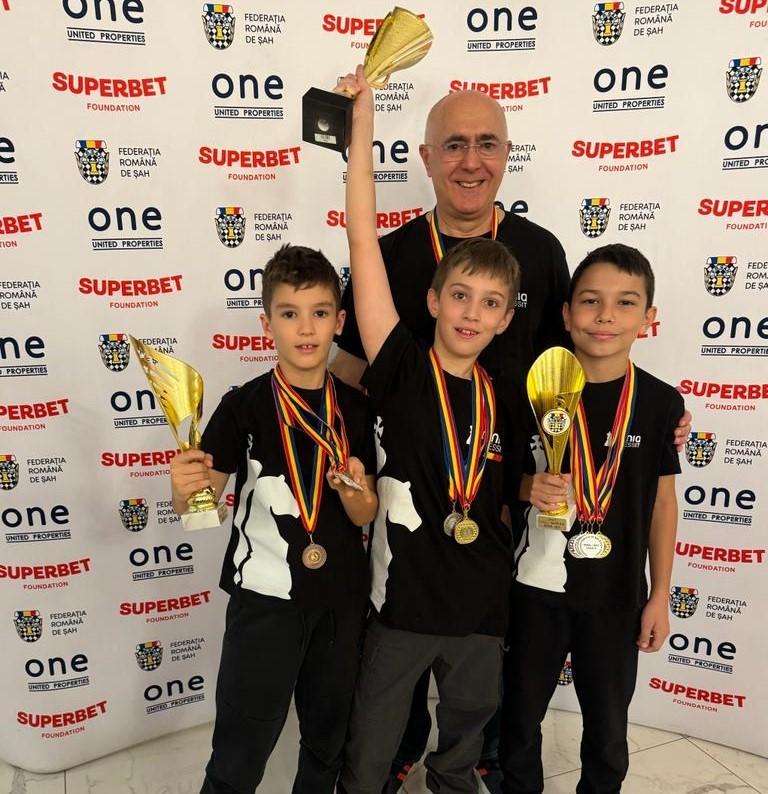 Equally noteworthy was the performance of the U10 team, who battled fiercely against tough competition to secure a silver medal in classic chess, a bronze in rapid chess, and a gold in blitz.
At Arnia ChessIT Club, we are beyond proud of our team's achievements. Their success is not just a reflection of their talent, but also of the nurturing environment and quality coaching provided by the club. These young players have demonstrated a level of skill and dedication that is truly inspiring, and we believe they have a bright future ahead in the world of chess.
We extend our heartfelt congratulations to both the U8 and U10 teams for their outstanding performances. Their success at the National Chess Competition is a source of great pride and joy for everyone associated with Arnia ChessIT Club.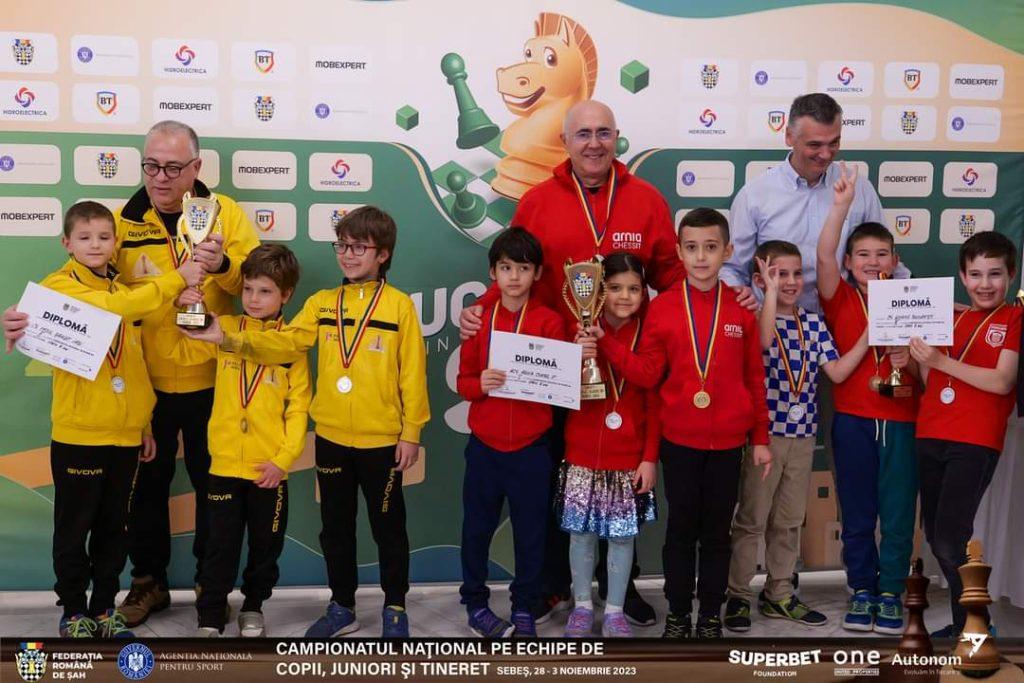 Arnia ChessIT Club's children's teams have not only won medals but also the hearts of chess enthusiasts with their remarkable performances. Their journey is a shining example of how dedication, hard work, and expert guidance can lead to extraordinary achievements.
Join us in applauding these young champions and stay tuned for more updates on their remarkable journey in the fascinating world of chess.