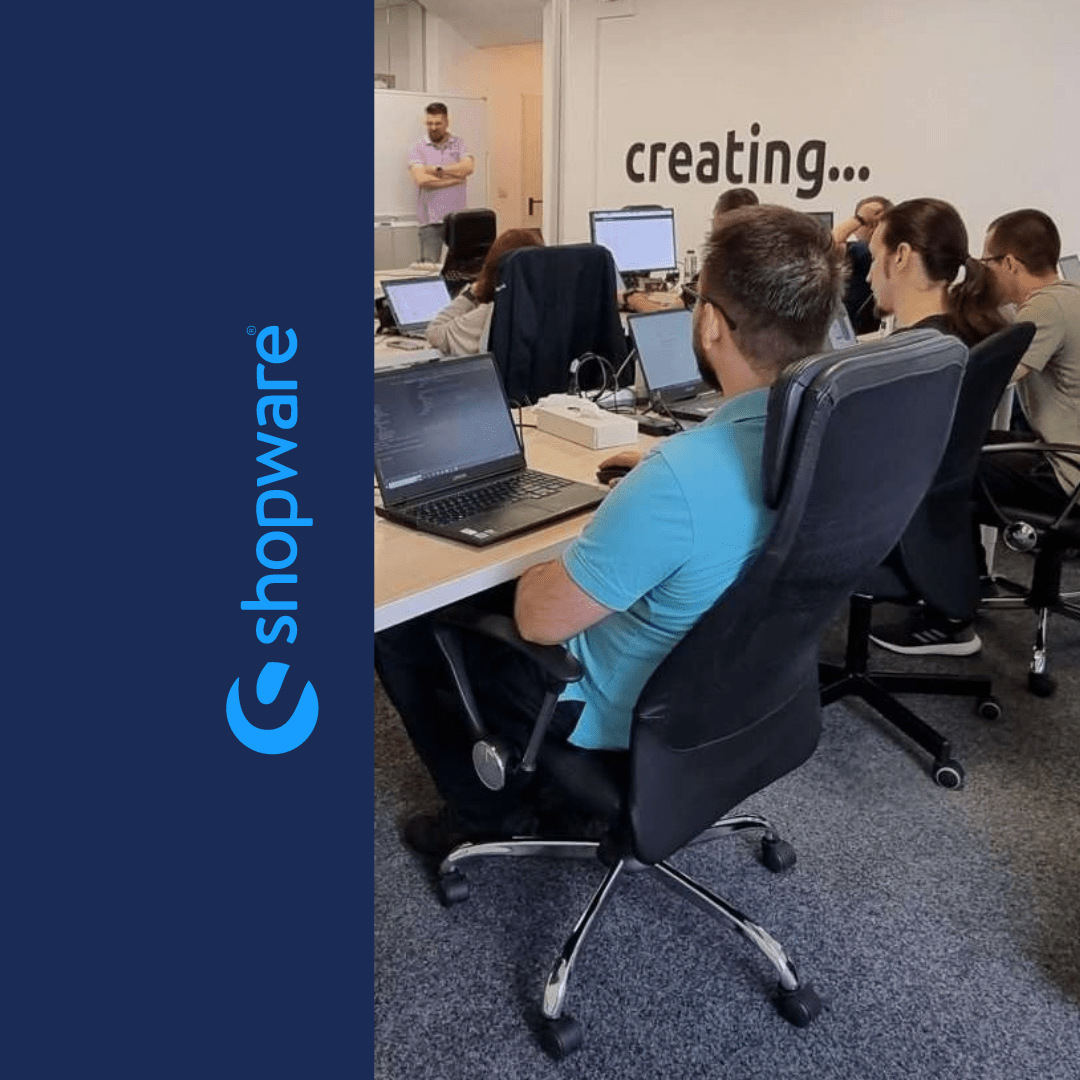 3 Jun 2022
This week we had the pleasure to host the official Shopware training at our office in Bucharest. The workshop was organized by Shopware and the attendees were software specialists that wanted to improve their knowledge in order to get Shopware certified. Among our own developers, we had participants from different companies, such as Modig Digital Agency and several other European countries and US agencies.
The trainers for this session were Shopware official consultants, technical solution architect Sander Mangel and Memo ICT owner Johan Moorman.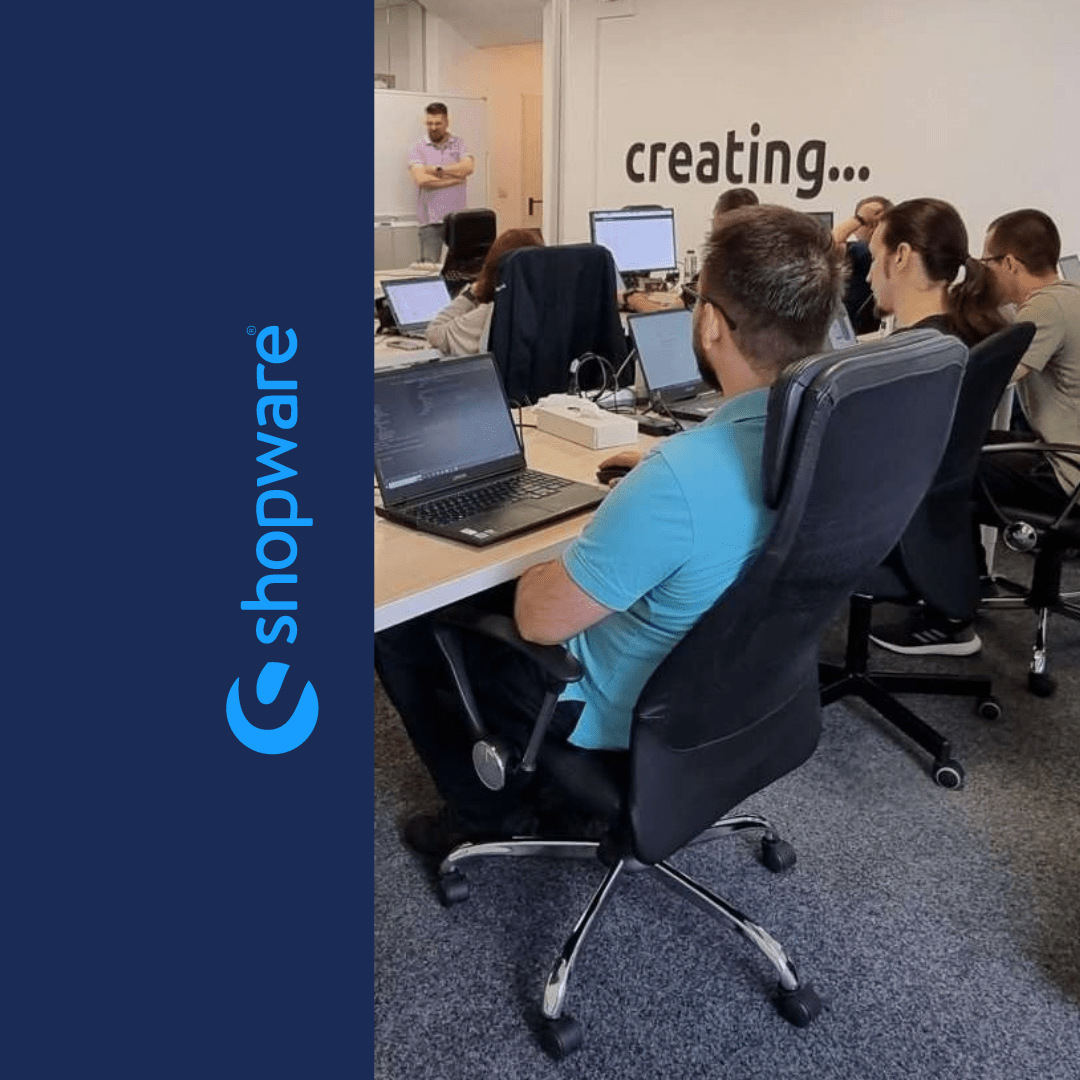 We had a great group of developers that made the sessions more than interesting and we are happy to have shared this experience. The attendees have enjoyed the direct contact and live experience, have gained in-depth knowledge, got to personally address individual issues and had the chance to have met other talented peers.
As a result of this session, more Shopware specialists will be ready to offer the best possible development services that will help take the ecommerce landscape to new heights.
Designed to be completely scalable, Shopware offers companies a stable, secure, customizable e-commerce solution. It enables users to easily and quickly build their online stores. Shopware is built on new e-commerce technologies, it comes with innovative marketing features and it integrates SEO capabilities.
Shopware is capable of handling large amounts of incoming traffic at peak hours as well as a high surge in orders. Shopware allows adding extra servers for specific tasks, which enable merchants to further scale their online stores and achieve better response times.
Shopware's rich set of features and capabilities are used by some of the largest online stores in the market, having big international brands like L'Oreal, Segway and Euronics among its users.