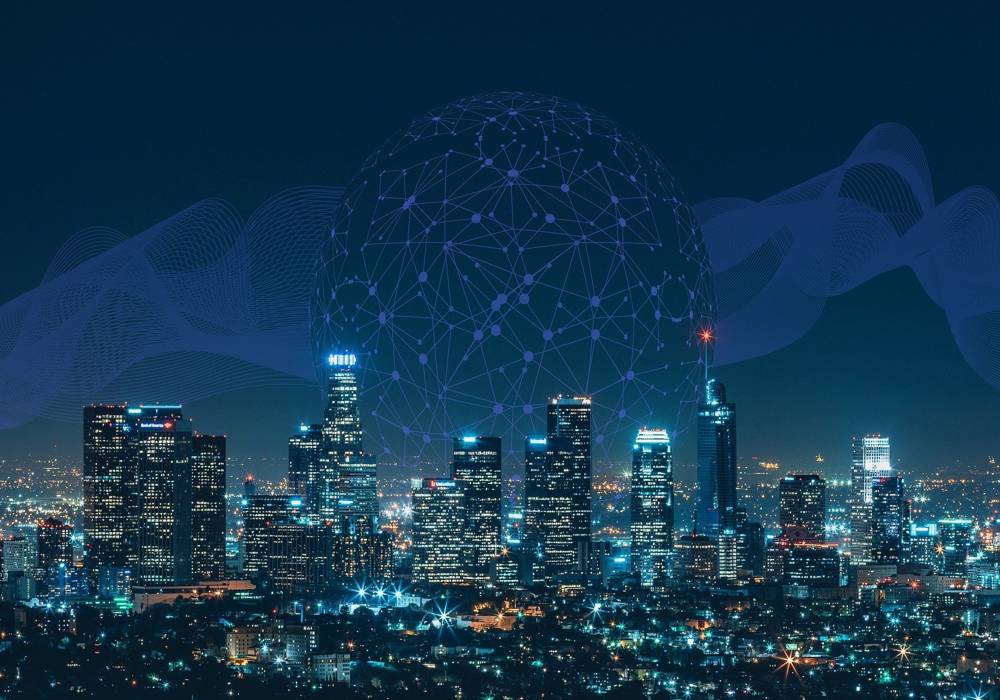 27 Jun 2022
The concept of networks of connected devices can be traced back to the early 1980s, when programmers would be able to connect to a vending machine found in Carnegie Mellon University, by means of the internet, to see if there were any beverages available. But it wasn't until 1999, that Kevin Ashton would coin the term "internet of things", and offer the first definition of the notion.
From then on, the latter has undergone many changes, as the technology advanced, enjoying a growing popularity among companies operating in various areas. Nowadays, the internet of things can be viewed as a network of physical devices that are interconnected and have the ability to exchange information, with the help of an internet connection.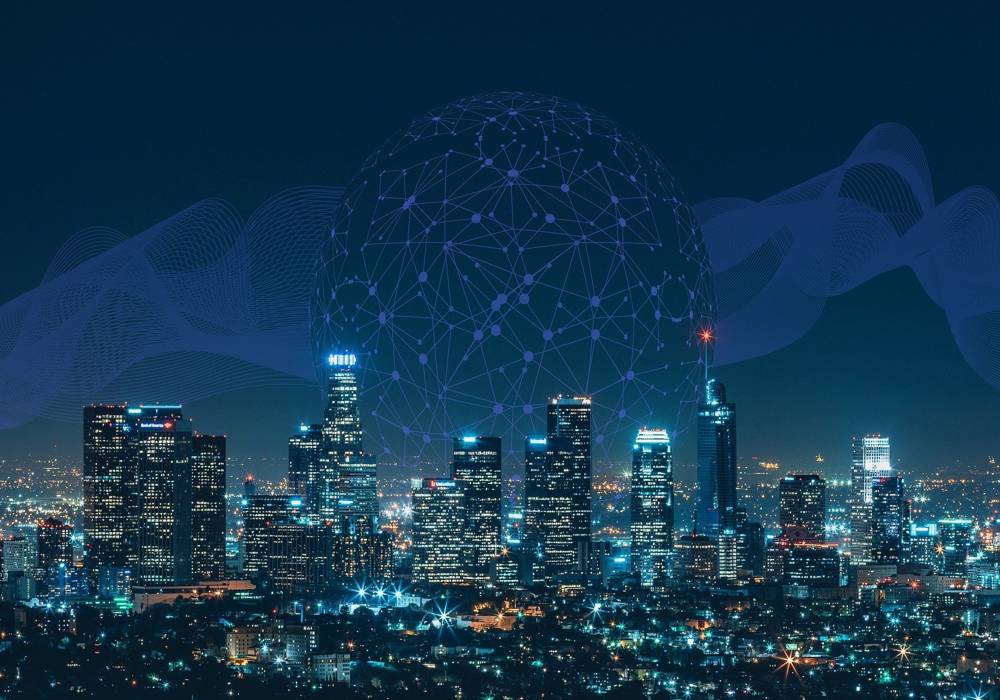 This disruptive technology has and continues to give rise to numerous opportunities for companies, so keeping up with trends is a must, if one wishes to gain a competitive advantage, and get closer to their goals. Having said this, let's look into some of the hottest IoT trends of the moment, starting things off by touching upon the mix between internet of things technology and edge computing, or, edge IoT for short.
Edge Internet of Things
One of the most popular IoT trends, that has been causing quite a stir lately, is that surrounding edge IoT; and that's because this concept brings important benefits to those who choose to adopt it, among which increased security and greater speed are just a couple of them. Edge IoT enables companies to process massive volumes of data safely and in a shorter amount of time, seeing that edge computing technology entails data being processed close to source, rather than it going through the same process further away, at a remote server. And since IoT edge devices are able to process data locally, companies can therefore, make better and more efficient use of network resources, while end-users enjoy an increased level of security, when it comes to their personal information.
IoT impacts healthcare (Internet of Medical Things)
Another trend that has been making the headlines as of late is that regarding the use of IoT in the medical world. In this sense, the latter has taken advantage of the technology in numerous ways, as the internet of medical things can benefit patients, physicians, and hospitals alike. IoT devices such as glucose monitors, smart medication dispensers, or heart rate monitoring cuffs, allow patients to track their state of health easily and in an accurate manner. As for physicians, by checking out the data that the IoT devices collect, they are able to adjust treatment and, at the same time, determine the best plan for their patients, whose conditions are better understood by doctors. And last but not least, we have to look at the ways that hospitals use the internet of things to their advantage; in this context, medical equipment that is paired with special sensors, can be easily located, while IoT powered hygiene monitoring devices keep patients safe from infections.
Expansion of wearable IoT technology
IoT wearable technology continues to be one of the hottest trends surrounding the internet of things, as IoT enabled wearable devices are increasingly elevating our lifestyle. Smartwatches, GPS tracking bands, fitness bands, and even smart shoes and clothes are some of the innovations that one can enjoy, and advancements in the wearable IoT technology field are far from reaching their final version. What's more, augmented reality and virtual reality have entered the scene, taking IoT wearable devices to the next level. In this regard, the latter can encompass the capabilities of IoT, those concerning real-time network information in particular, and AR and VR technologies, giving rise to superior devices, such as those that help users gain internal machine insights and perform repairs, or locate items inside warehouses.
IoT data management
The amount of data that IoT devices gather through special sensors is overwhelming, so companies have begun to focus their efforts more and more towards finding innovative ways of storing, filtering, processing, and analysing information. Traditional data management systems are not cutting it anymore, therefore, new solutions needed to be pursued, so that companies' needs can be met. And this is where Big Data techniques, advanced data analytics, and machine learning come into play; these technologies can be successfully applied when it comes to IoT data management, enabling companies to get the most out of the data collected by IoT devices. To illustrate how, let's take machine learning algorithms, for instance, that when fed information, can assist companies in making better decisions, and identifying future trends.
Conclusion
The internet of things is viewed as a disruptive technology, considering that it has already begun to make an impact in numerous important industries that it has found its way into. IoT brings many opportunities to those who decide to implement it, so staying up to date with the latest trends is essential in this competitive environment that businesses compete in. Edge IoT, applications of the technology in the medical field, IoT wearable technology, and IoT data management, are some of the hottest trends that companies should look into at the moment.
Choose Arnia Software for your IT outsourcing projects.
We have successfully completed several projects for clients ranging from Fortune 500 to Forbes 50, and our excellent software development capabilities, along with our innovative approach and our team of experienced software engineers, recommend us as the preferred software development company in Romania. Our services cover web and mobile applications, web design, big data solutions, database management systems, e-commerce solutions, cloud-enabled solutions, content management solutions, business intelligence and R&D.